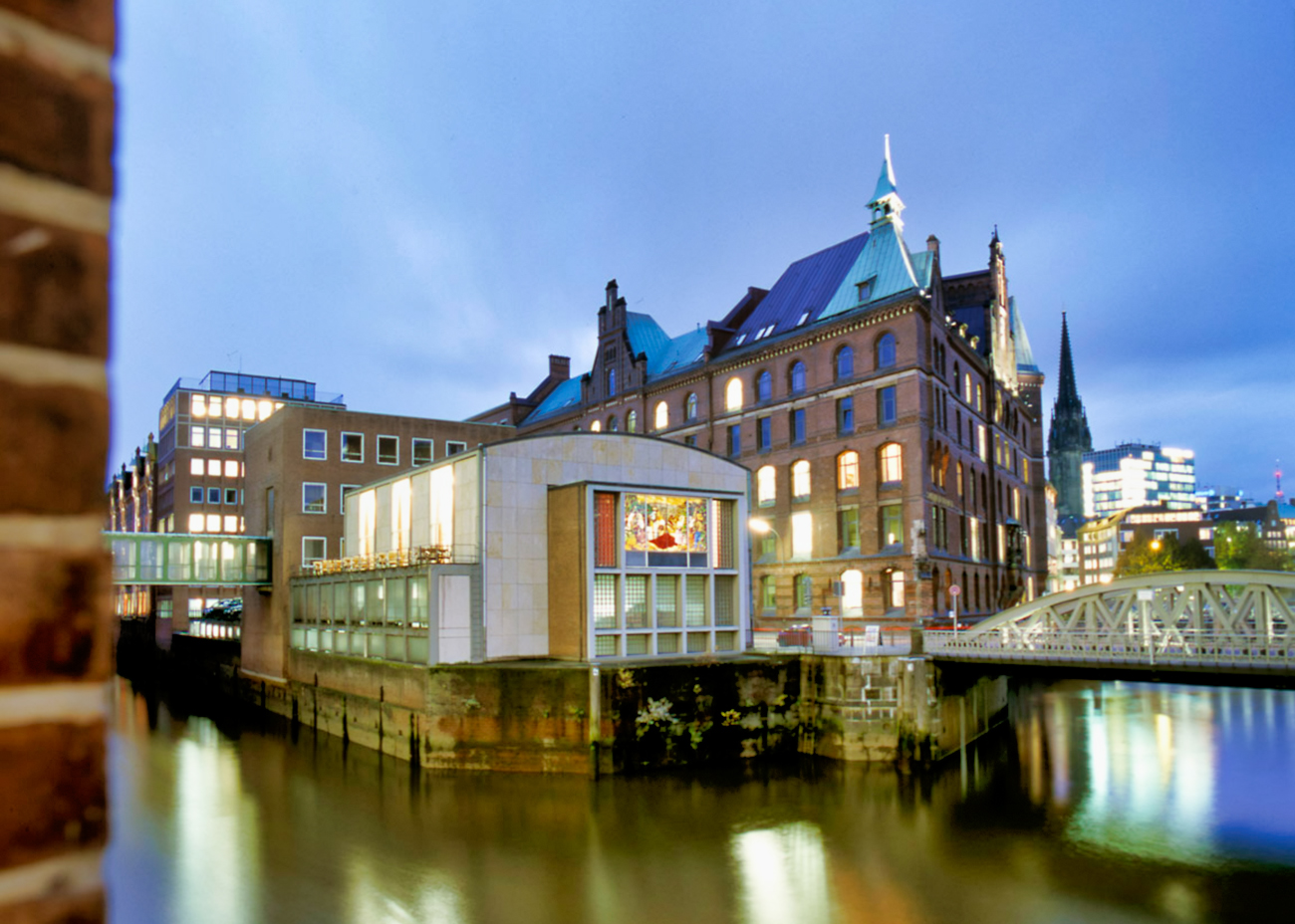 Coffee exchange and Sandthorquaihof: in the slipstream of the tourist magnets
Another Speicherstadt specialty, albeit more dignified and Hanseatic, is located not far from St. Annenplatz: unlike the rest of the Speicherstadt, the new Kaffeebörse was built not with red brick but with white natural stone. Before the war it was the third largest commodity futures exchange in the world, after New York and Le Havre. But after it had been destroyed by bombs and then rebuilt at its present location, it could no longer hold a candle to its competitors in a changed world. Only two years after its reopening it was closed in 1958. What remained was the new building itself, a "temple", as the Hamburg coffee merchants liked to call it, with a sacral-looking stained glass window on which happy white and black coffee pickers work hand in hand on the plantation. The stock exchange hall was largely preserved in its original state: It was not even touched, together with the boards for the stock exchange prices and the wooden barrel ceiling with chandeliers, when the Ameron hotel chain set up its bar-restaurant Cantinetta next door. In this small, unexcited oasis, you can have a snack before heading off to the big tourist attractions in blocks D and L, where you can join the crowds of queues and travel groups.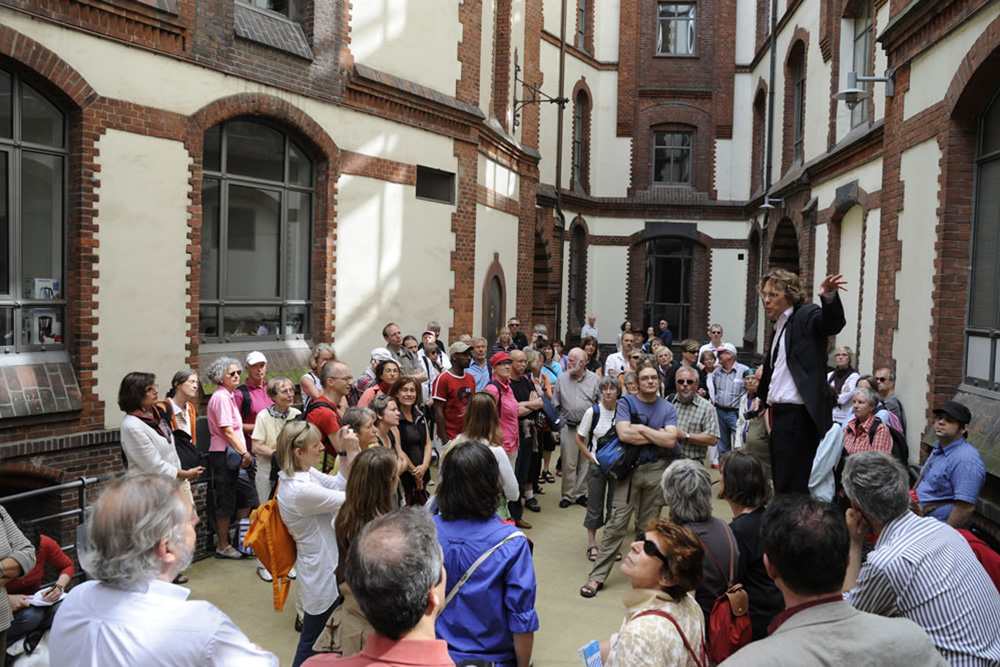 On the way there is another gem for quiet connoisseurs, on the other side of the narrow road, which has the beautiful name "Pickhuben" (after the unlucky piles of shipbuilders): Two arches lead into the impressive, shady inner courtyard of Block H, also known as Sandthorquaihof; a third arch leads to the Little Fleet and opens the view of the Jungfern Bridge, which leads back into the city, to St. Catherine's Church, and has been bending under ever more engraved love palaces for a few years now. However, this relatively young trend has not succeeded in supplanting an old superstition, namely to throw coins on the duck dolphins, which are supposed to bring good luck as long as they lie on them.