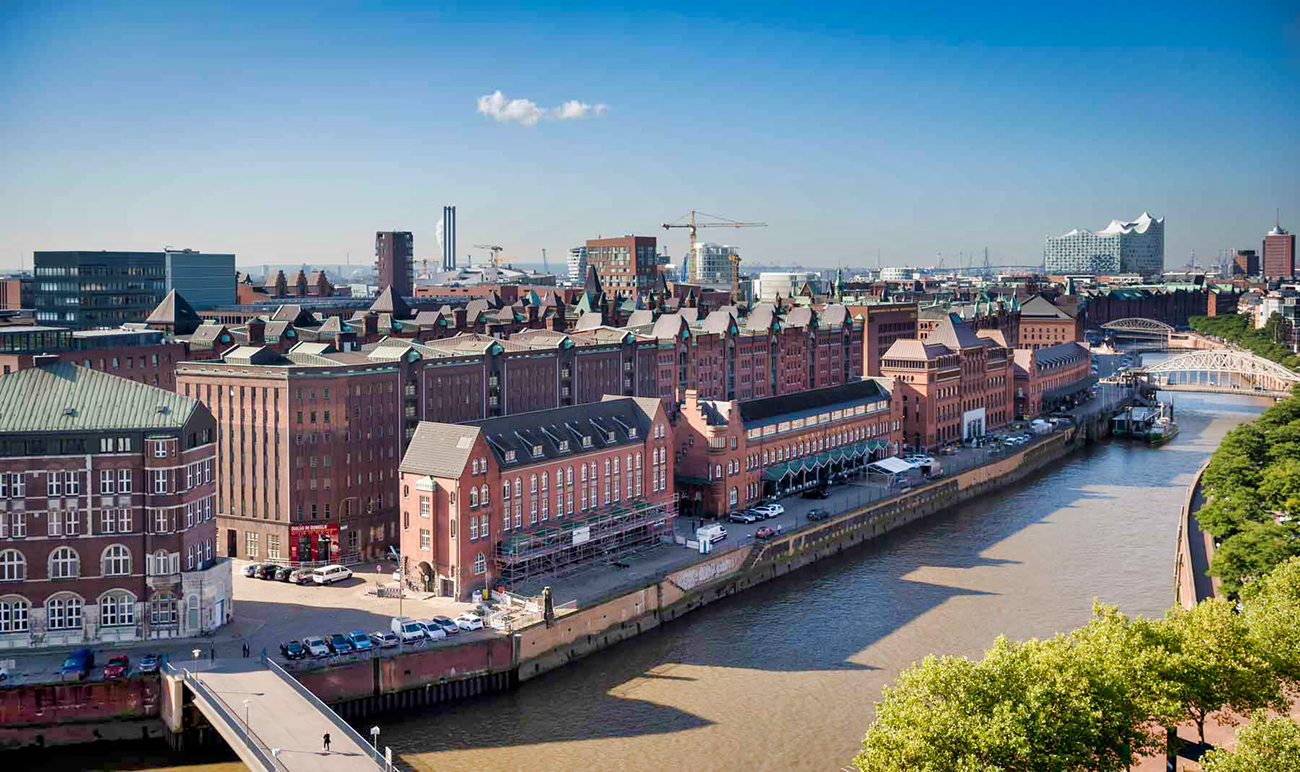 Dialoghaus & Wasserschloss: two houses for all senses
The Speicherstadt can only be reached on foot over bridges. From Kontorhausviertel, the other half of Hamburg's World Heritage Site, the route – prominently flanked by the glass cubes of Deichtorcenter and the SPIEGEL building – leads over Oberbaumbrücke or a little further north over Wandrahmsteg: a narrow bridge that gives you the feeling of sneaking into Speicherstadt instead of officially entering it. It is therefore somehow fitting that it is precisely here, with the roaring, six-lane city highway behind you, that you encounter the "dialogue in silence".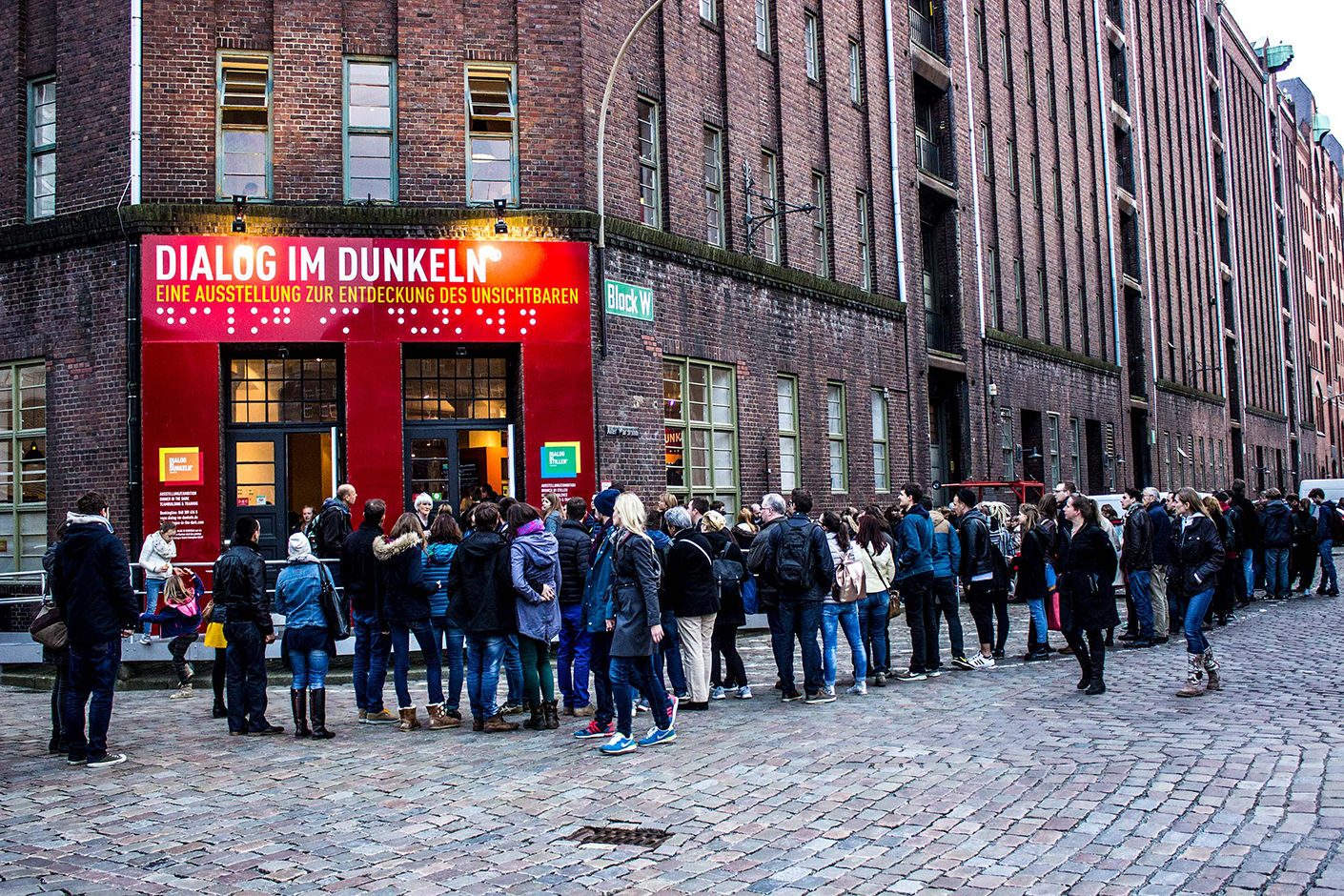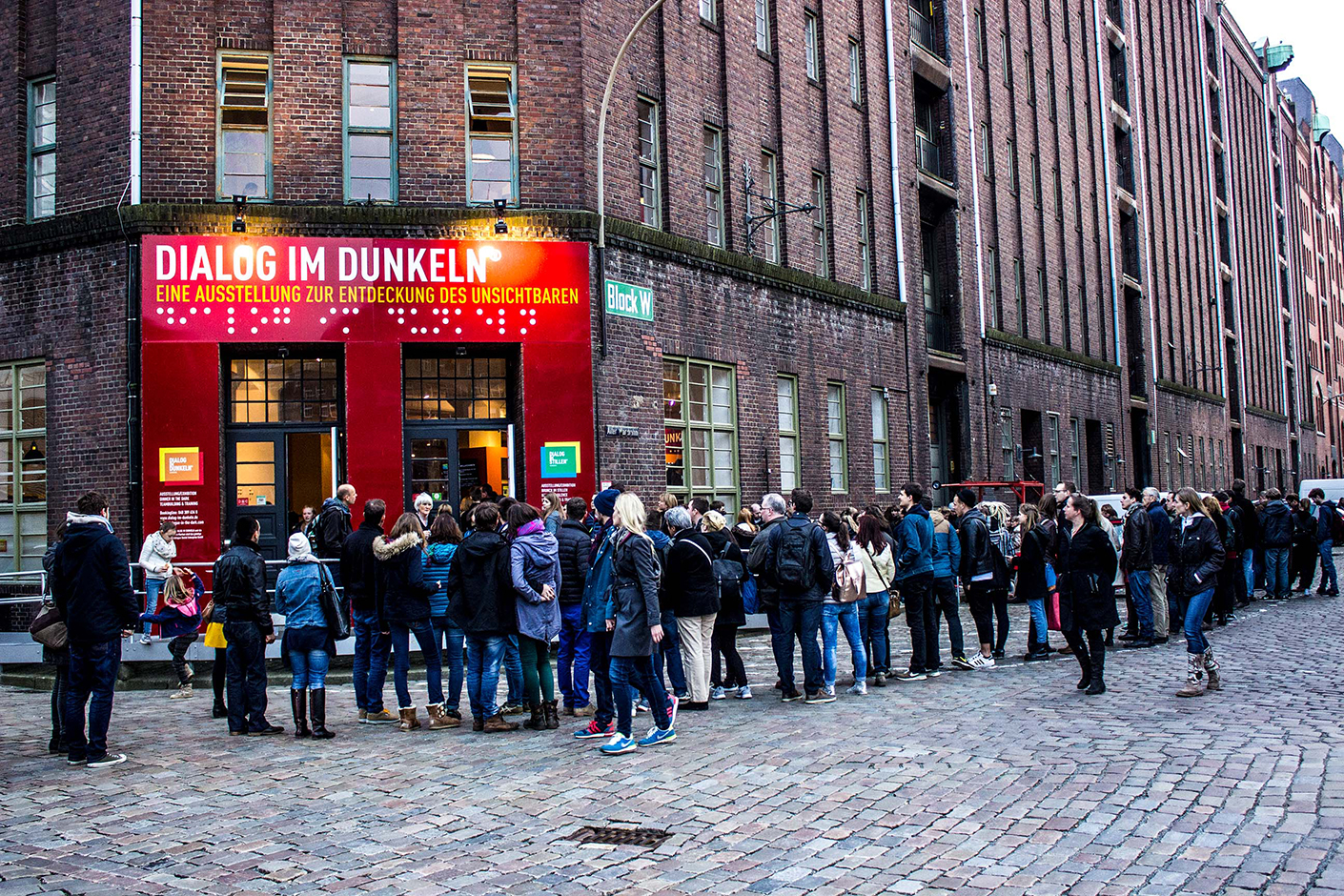 The Dialoghaus in Block W takes visitors into the world of the deaf, soundlessly wearing ear muffs that swallow every sound, in soundproof rooms where speaking is prohibited. It is another format in the series that is currently exploring the world of aging with the "Dialogue with Time" and whose success story began many years ago with the "Dialogue in the Dark". Visitors are artificially put into a blind disorientation, in which a blind guide gradually teaches them to sharpen their remaining senses: They feel the rough brickwork, smell the scent of fresh oranges, feel the wind on the Elbe and taste the musty air over the canals. The world of images is transformed into a world of sounds, smells, temperatures and textures. A good start for a walk.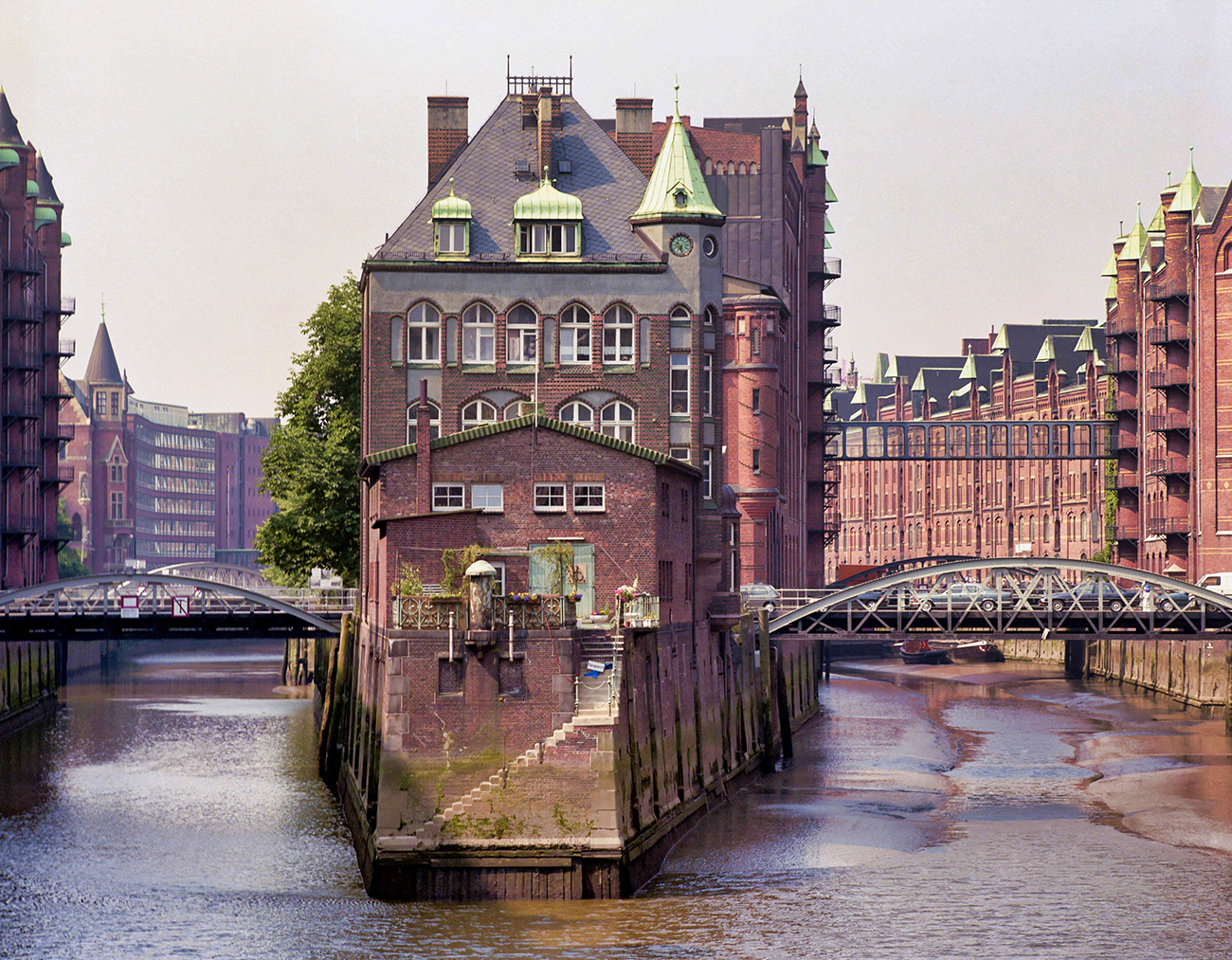 Only a few steps away from the exit, a profane optical delicacy awaits – as a reward, so to speak: the Poggenmühlenbrücke (Poggen Mill Bridge) itself is not very spectacular, but from there you can marvel at the most frequently photographed motif of the Speicherstadt, the winch-keeper's cottage, at the foot of which Wandrahms- and Holländischbrookfleet divide. By day or night, in blizzard or sunshine: no visitor will shy away from taking at least one photo. This picturesque little house was once home to the technicians who maintained the hydraulic storage winches. Most people in Hamburg today know it as a "moated castle", in which the Sturm tea trading office has been located since 2010. The café inside is quite nice, but especially its terrace on the canal is worth a longer break and postpone the rest of the walk until the afternoon or send the kids ahead, maybe around the corner to the customs museum.