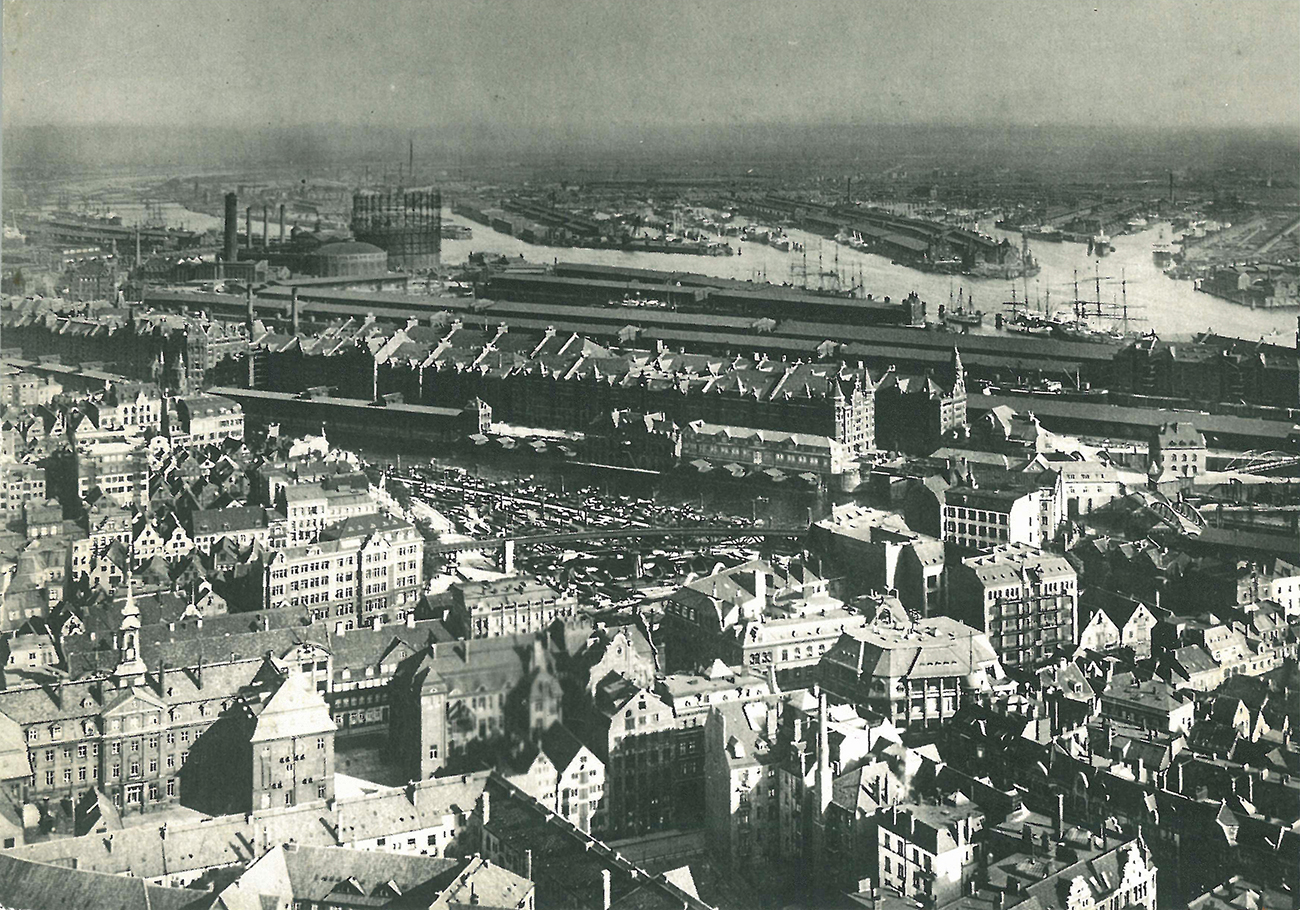 Kehrwieder: The Way to the Top
Representative of these changes in the Speicherstadt is something that is certainly unexpected for the foreigner, but which Hamburgers were completely familiar with: Afghan and Iranian carpet trade. Hardly any other branch of industry has been so long and so visibly associated with the Speicherstadt as he has. In fact he is a rather new phenomenon. It was only when the container economy had displaced formerly formative trade goods such as coffee or grain from the warehouses that the Speicherstadt became the world's largest transhipment centre for oriental carpets in the 1980s; more than half of the old warehouses were used by carpet traders. During the years of the economic miracle, the demand for carpets had risen sharply. Those who had grown up on old wooden floorboards and in poorly heated apartments now saw in the carpet, and especially in the "real Persian", bourgeois living culture at the highest level. Although the city of Hamburg is still the largest warehouse for oriental carpets in the world, most dealers and importers have meanwhile looked for other locations and made way for agencies and service providers, who now populate the Speicherstadt.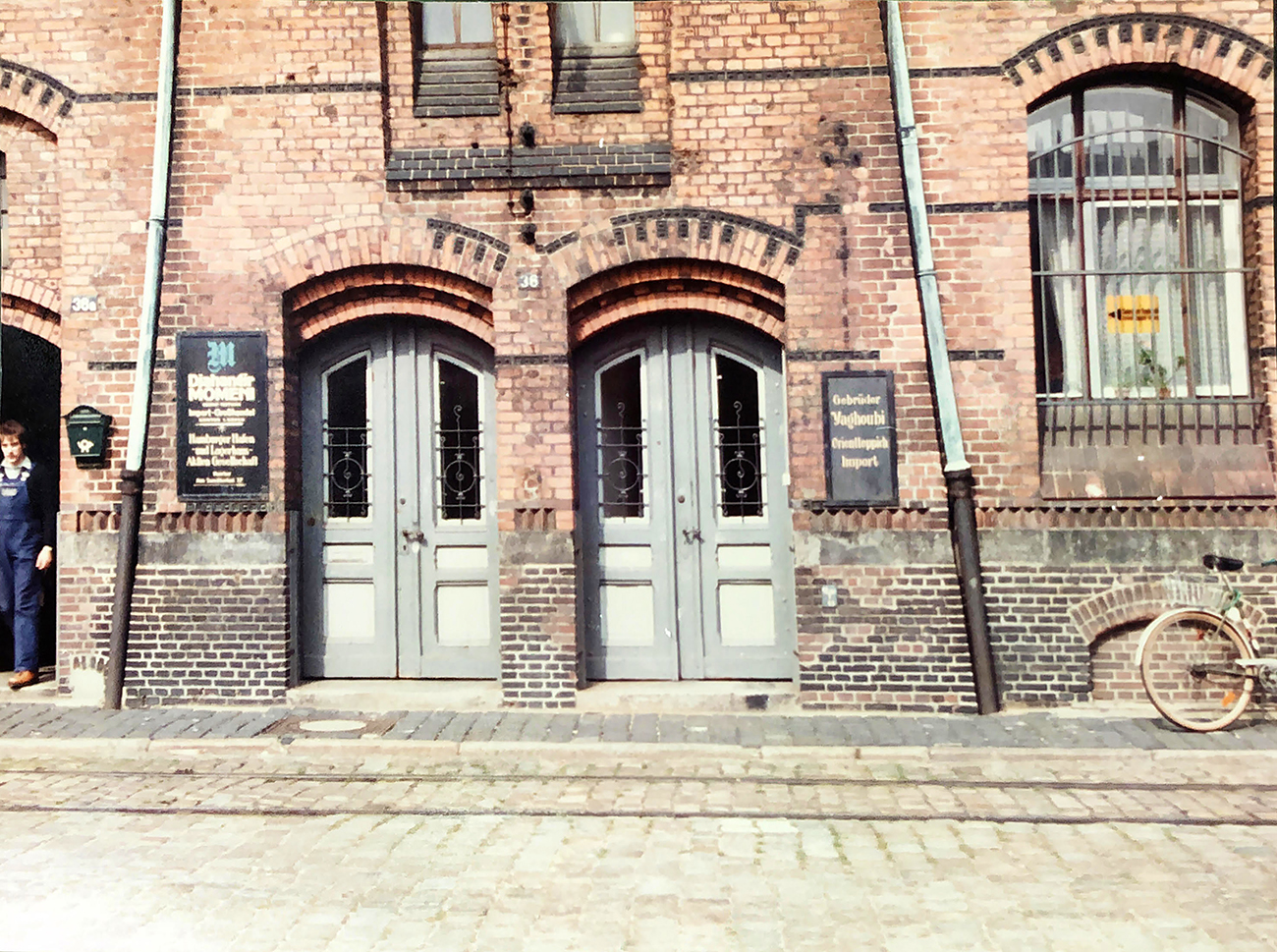 Whatever the future holds: The Oriental Carpet and the Speicherstadt transshipment centre have immortalised themselves in two Hamburg locations in an extraordinary way. In the mosque of the Iranian community on the Alster lies a gift from the weavers' cooperative – the largest hand-knotted round carpet in the world. It has a diameter of 16 meters and weighs one ton. A total of 22 weavers have worked on it for three years.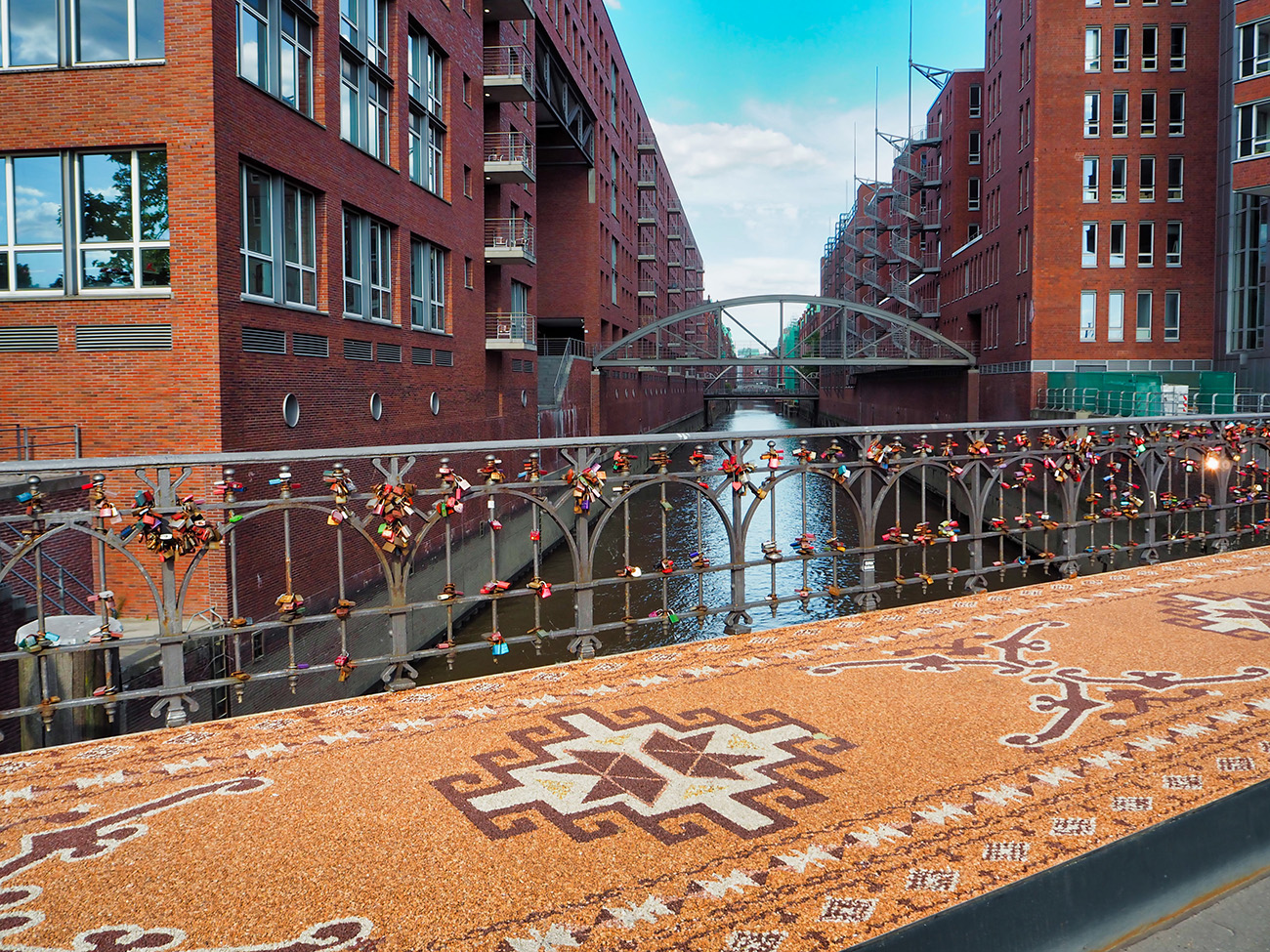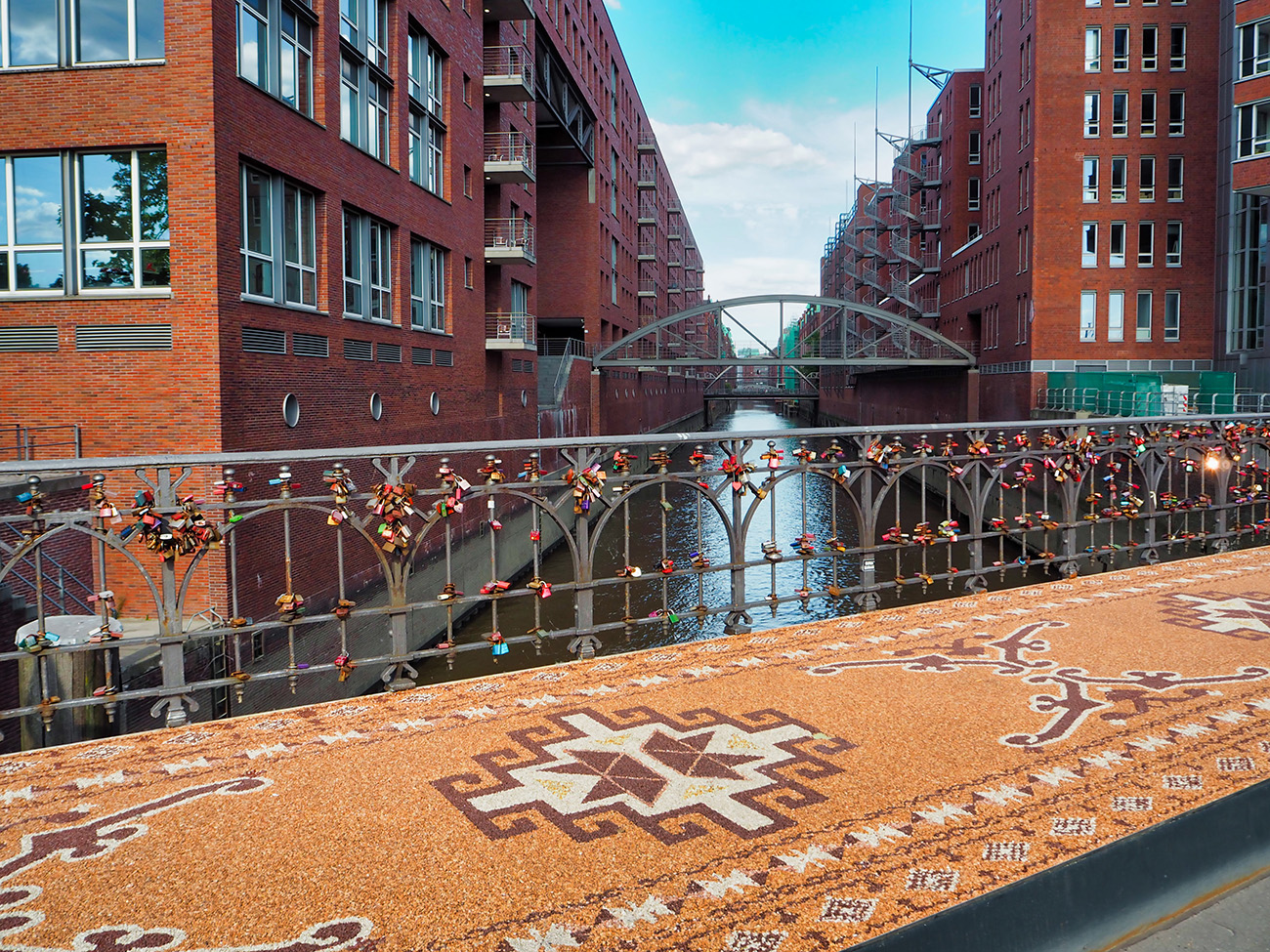 Another unique carpet is laid out on the Wilhelminenbrücke at the interface between Neustadt, HafenCity and Speicherstadt. It is 27 meters long and weighs one and a half tons – if it could be lifted. In 2005 the artist Frank Rändchen installed it made of stone permanently on the bridge. It is also 100 percent handmade.
Only a few steps away is one of those places that has an almost mythical sound in Hamburg: the Kehrwiederspitze. But if you think of young ladies standing here on the banks of the Elbe waving tear-soaked handkerchiefs at their sailors, you are wrong: the street is called Kehrwieder (come back again), because it was a dead end and finally forced everyone who walked it to the end to turn back. But for those who arrive here today at the end of their walk, this is also not the worst view.