Information on World Heritage
The World Heritage Info Point in Chilehaus is operated in partnership by the Ministry of Culture and Media (Department of Monument Protection), the Ministry of Environment and Energy and the Foundation of the Hamburg Historical Museums.
We are here for you with information about the World Heritage Site. Whether you are a tourist with questions about your stay in Hamburg, an urban planner or architect, or a student working on a dissertation on the Speicherstadt, you will find a wealth of information in the form of a permanent exhibition as well as antiquarian books, films and current information material on the city's cultural offerings.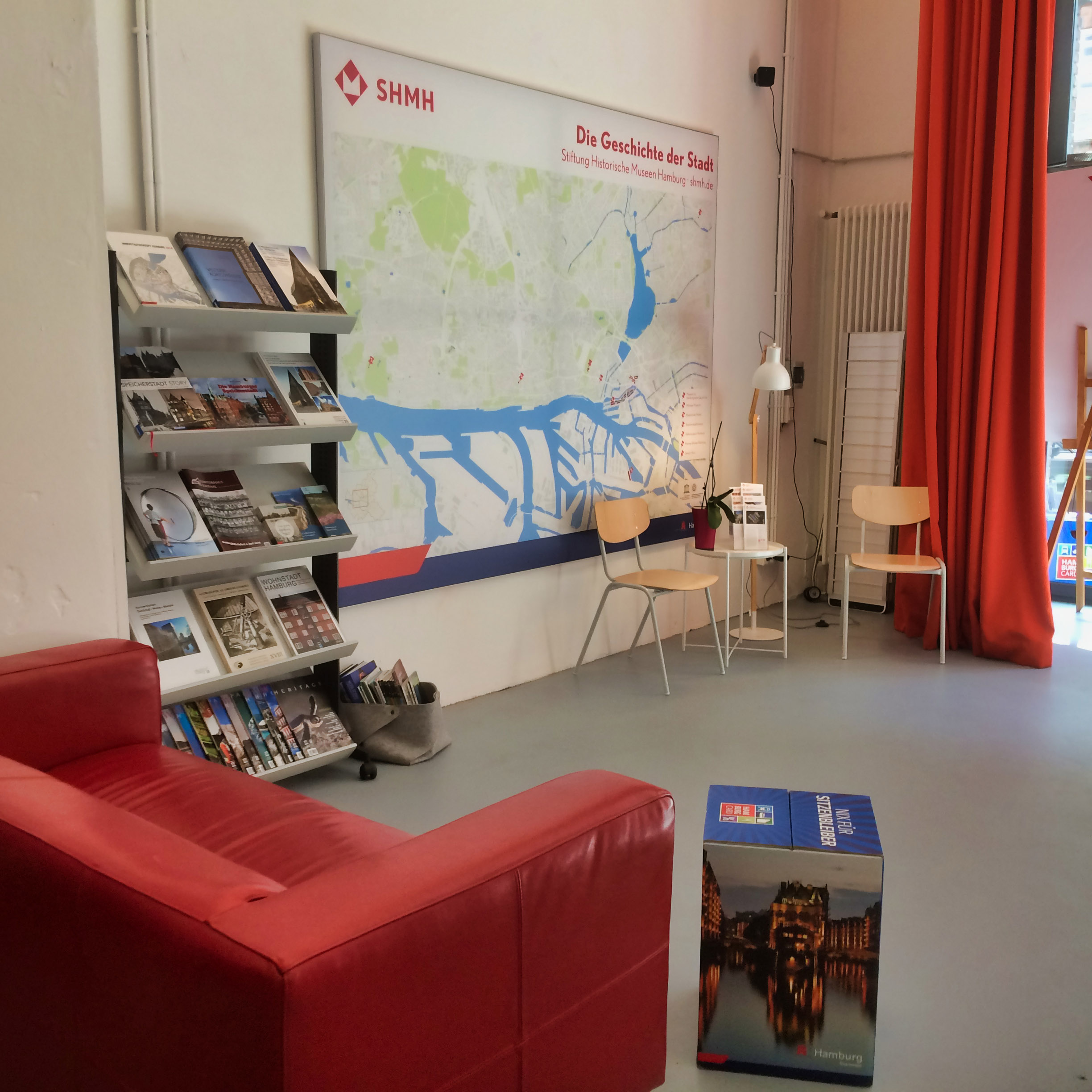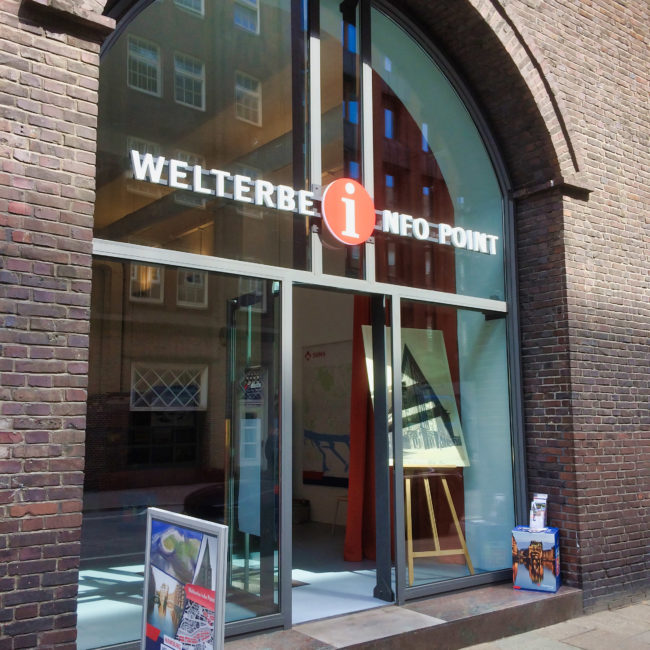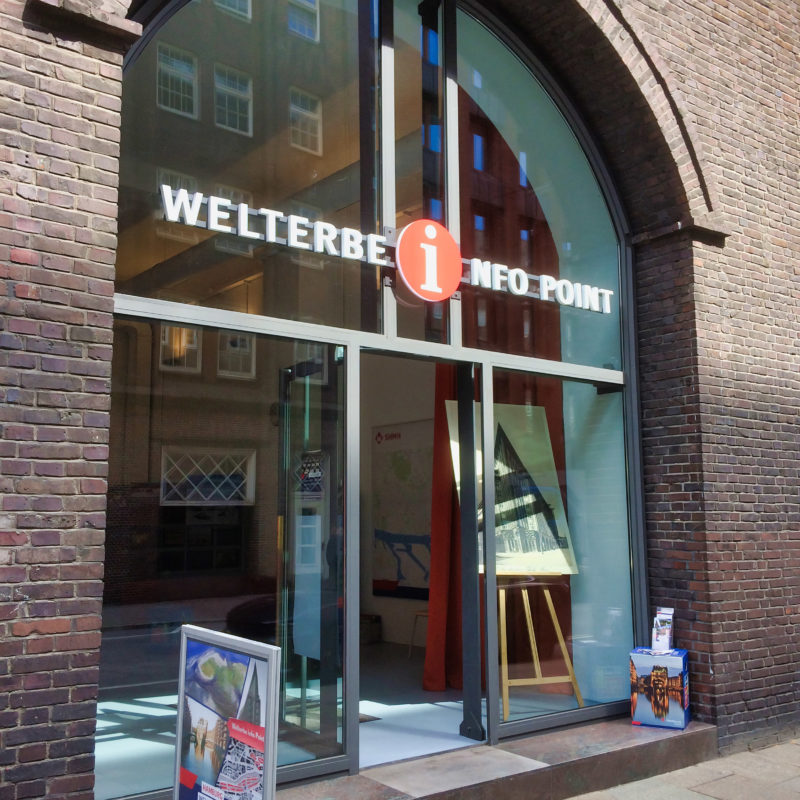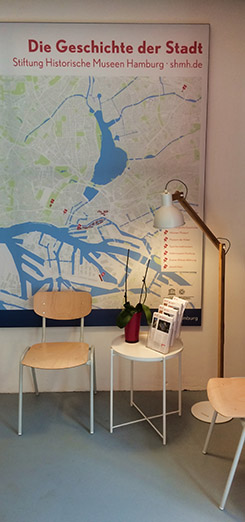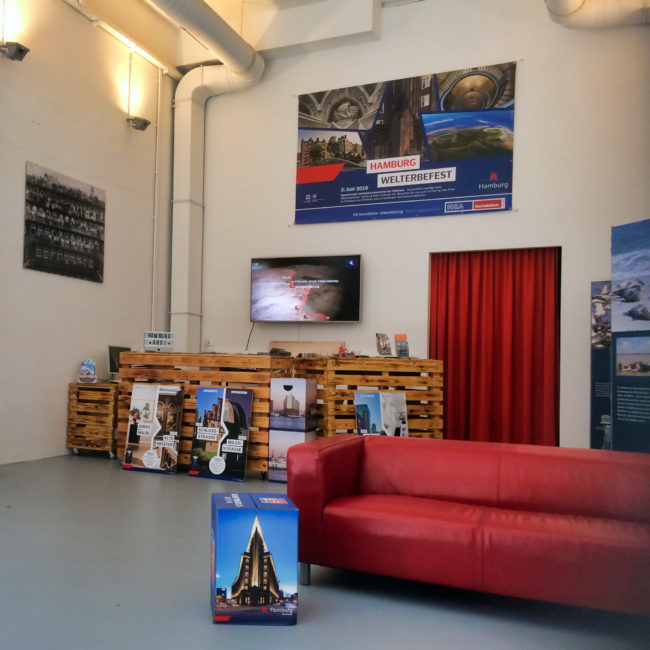 A lot of great info. Personally through the competent employee, but also lots of excellent information material. Worthwhile for tourists as well as for experienced Hamburgers.
Very informative touristic material. Guides explain the World Heritage correctly! Great experience!
Visit us in the iconic Chilehaus
World Heritage Info Point
Chilehaus C, Pumpen 6, 20095 Hamburg